This year, we aim to raise $505,000 in pledges.
This pledged income, along with about $100k in additional revenue, makes up our total budget of $604,107 in 2022.
This year's budget focuses on investing in our most valuable asset: our people. It includes money for raises that were deferred during the pandemic, and also makes room for much-needed expansions of both administrative and pastoral roles that will expand our ability for outreach, discipleship, and growth.
This budget not only better meets our current needs; it positions us for our future.
Top: Budget overview.
Bottom: A breakdown of "Operations."
Below: Full budget graphic.
What About the Parish Hall?
You might have noticed that the mortgage payments on our Parish Hall, though a part of our annual expenses, are not included in the budget above. That unfortunately doesn't mean the mortgage has disappeared. The above budget simply represents our operating income for 2022.
For more information specifically on the Parish Hall and its financial impact on our life together, please visit our Walk In Love campaign page.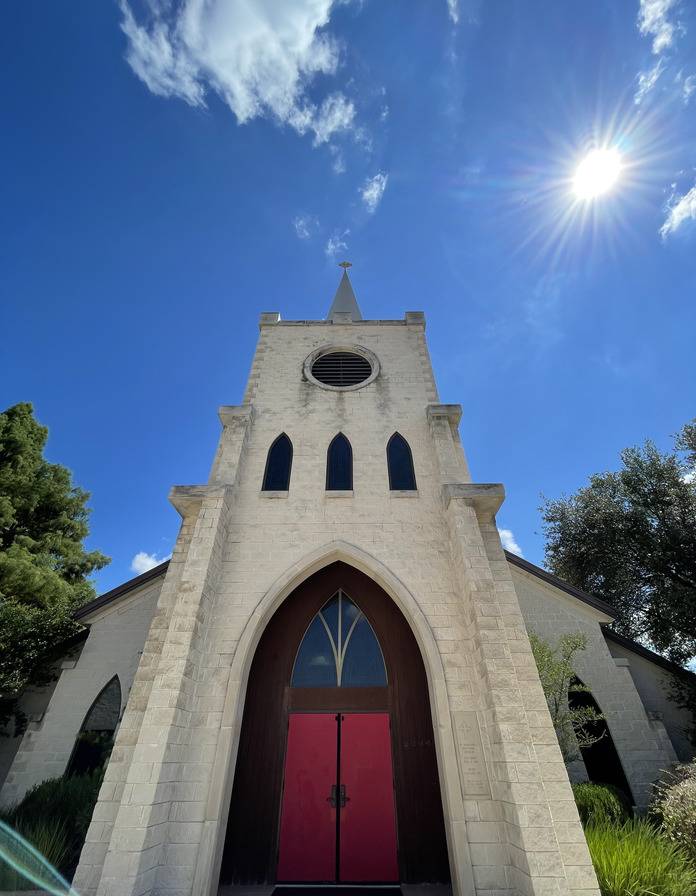 We strive to be a church that shapes disciples who live into the words of St. Richard's famous prayer-- disciples who know Jesus more clearly, love him more dearly, and follow him more nearly day by day.
This vision for the Christian life animates all that we do. And by continuing to invest in our staff and ministry leaders, we will make our vision a reality.
We can't make this vision a reality without you.
Our focus in 2022 is all about engagement and connection. To that end, we will:
Grow our small group and newcomers ministries by training new small group leaders and providing resources to each group to fulfill their purpose as places of fellowship, prayer, and study.

Provide more opportunities for community building and spiritual formation as we reestablish all of our ministries in the wake of the pandemic.


Improve our communications, increase our digital footprint, and furnish parishioners with more resources for spiritual renewal and growth.


Expand our outreach to our surrounding community and beyond through strategic partnerships with other churches, ministries, and organizations.


Foster intergenerational ministries that empower all ages to live out the Gospel in their lives.
How will we bring the vision stated above to reality? By doing what was discussed above: focusing on people over programs.
Our budget includes funds that expand our current administrative roles to cover not only parish operations, but also parish communications. Finally having a dedicated Director of Communications in addition to a Director of Parish Operations will enable us to meet the complex communications needs of the digital age while also improving things like the coordination of our various community groups and ministries.
This budget also includes an expanded role for Spencer Stocker, our Director of Youth Ministry. This new role will allow him to oversee our parish's outreach to the community in addition to his excellent work with our youth and their families. This new role will transform the ways that we are able to forge partnerships with other churches and organizations, helping us to better put our faith into action as the hands and feet of Jesus.
So, how do we get to our goal?
This chart below shows one possible pathway. It's intended to help you as you discern what God might be calling you to give to help us meet our budget for 2022.
If you are a member of St. Richard's, you'll receive a pledge card and some additional printed materials in the mail. But if you want to go ahead and fill out your pledge card online, you can do so by clicking the button below. Once you've filled out the online pledge card, there's no need to submit a physical one, too.
A pledge is not a contract. It is a promise that you make prayerfully to God. Pledging is not only a way (along with giving of our time and our talents) that we support the work of our church, but it is also a way that we give thanks to God for his material provision in our lives. It's a spiritual practice that reminds us that all we have is from God in the first place.
Consider pledging today.
Of course, you can always fulfill your pledge by cash or check, but online giving is easy! To set up a one-time or recurrent contribution to Saint Richard's, please click the MY ST. RICHARD'S button below. You will be prompted to create your own password and customize your giving schedule.

Log into the MY ST. RICHARD'S portal below in order to:
View your giving history

Update your contact information and upload a photo
Access our St. Richard's Parish Directory

Communicate with your groups
Modify giving (change amount, schedule, expiration date, credit card number, etc.).

Text to Give
If you wish to make a quick, one-time donation, just as you would in the plate on a Sunday morning, you may use our Text to Give service. Just text STRICHARD to 73256. You will receive a link with instructions for entering payment information. We appreciate your gift to Saint Richard's!
Legacy Giving, Giving from an IRA, And Other Tax-ADvantaged Giving
There are many ways that you can financially support St. Richard's. As you think about your estate plans, prayerfully consider how including St. Richard's in your estate could plant the seeds for future growth.
Additionally, there are some tax-advantaged ways of giving that you might be able to utilize in the meantime.
For instance, making a Qualified Charitable Distribution (QCD) from your IRA can lower the balance of your IRA, which has a built-in income tax bill. Giving your IRA funds to charitable organizations like St. Richard's can help you avoid getting taxed on those funds, allowing you to keep cash (on which you have already paid taxes) in your checking account.
Donating appreciated assets such as real estate or stocks is another way that you can support St. Richard's in a tax-advantaged way. If you have any stocks or other assets that you have 1.) held for a long time, and/or 2.) have experienced recent appreciation, we can easily accept them as donations. Donating your stock directly to St. Richard's (as opposed to selling the stock beforehand) saves you from having to pay capital gains tax. We have a separate brokerage account for this very purpose.
If you are interested in supporting St. Richard's in any of these ways, please contact John Dixon, member of the Finance Committee, at 512-745-4189 or jdixon1011@gmail.com. He is happy to answer any questions you may have, discuss any additional tax-advantaged giving options, or assist with legacy gifts and estate planning.